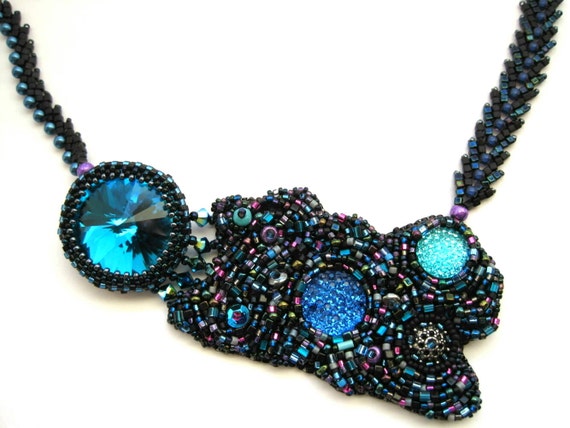 Here is my entry, Nebulous, for the Etsy Beadweavers March challenge, Am I Blue? You can view the actual listing HERE.


For this challenge we were encouraged to use the March birthstone Aquamarine, a/o Turquoise, a/o Tanzanite, individually or together, the more blue the better. Over 16 different shades, finishes, and sizes of blue beads were used; matte, pearl, metallic, silver lined, bugle, triangles, cubes, turquoise, teal, aquamarine, zircon, navy, royal, sky, etc.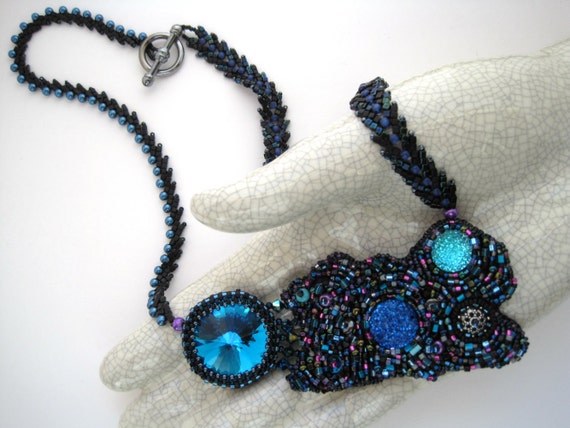 Please visit our team BLOG between the 9th and the 15th to see all the entries from the wonderfully talented artists in this team and vote for your favorite entry!