This is my entry for the SRAJD May 19th Greek Gods & Goddesses Dionysus challenge...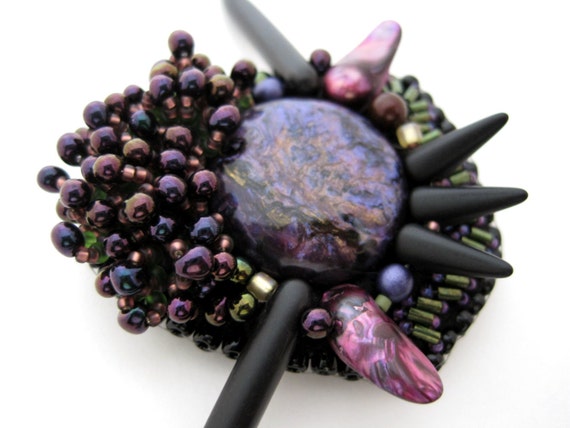 Dionysus is the god of the grape harvest, wine making, ritual madness & ecstasy. He is the son of Zeus, patron of the arts, also known as Bacchus.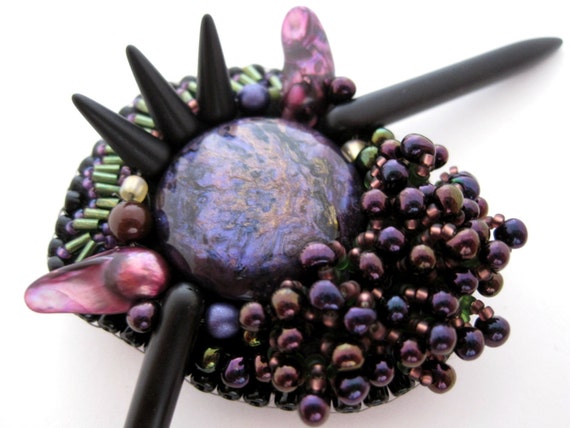 This abstract brooch features a vintage Italian cabochon, Howlite sticks, Czech spikes, cultured freshwater baroque pearls, Swarovski pearls, and Japanese seed beads.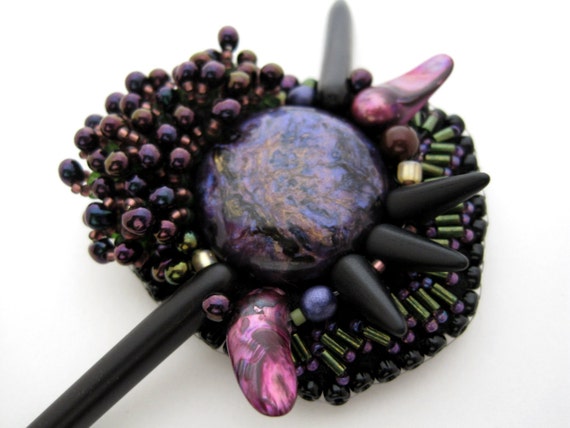 You can find the actual listing HERE.