Here is my entry, Entangled, for the Etsy Beadweavers May challenge, How Unusual! You can view the actual listing HERE.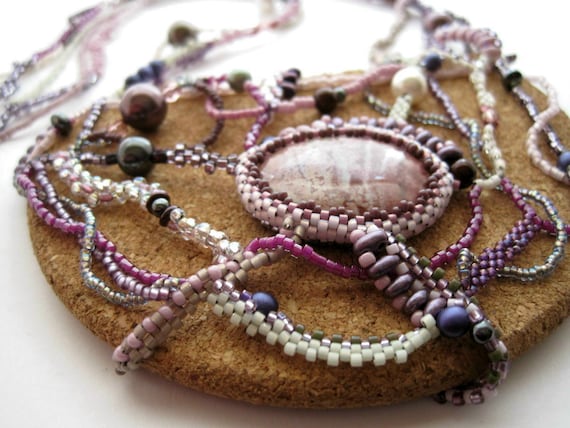 For this challenge we were encouraged to, "use at least one unconventional item". I have seen plenty of modern jewelry made with nuts & bolts, toothbrushes, straws, coins, etc. so I tried to find something that had never been used before. Looking around my house I saw some old cork coasters and thought hmmm, might work. So off I went to do a search to confirm no one had used one before - nothing came up on Etsy, so I decided to use a cork coaster for my unconventional item. Not to worry - this is an unused one straight from the box. Since it was quite large, I cut off the top for a more visual pleasing shape and to create a pair of matching earrings.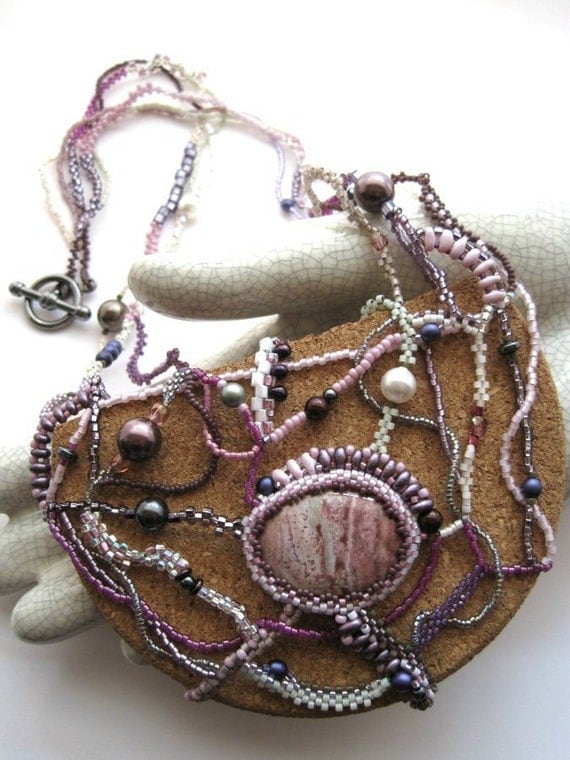 Keeping in line with the "unusual" theme, I chose my least favorite stitch which is unusual for me to use (I find it quite fiddly and tedious and learned bead weaving via other stitches so it just never grew on me), and hard as it may be I did not incorporate any black into this piece. And trust me, this was a struggle! Several times I picked up black beads than put them down, trying to create a more feminine piece but still in my style. I am drawn to the color black and most of my jewelry has some black in it!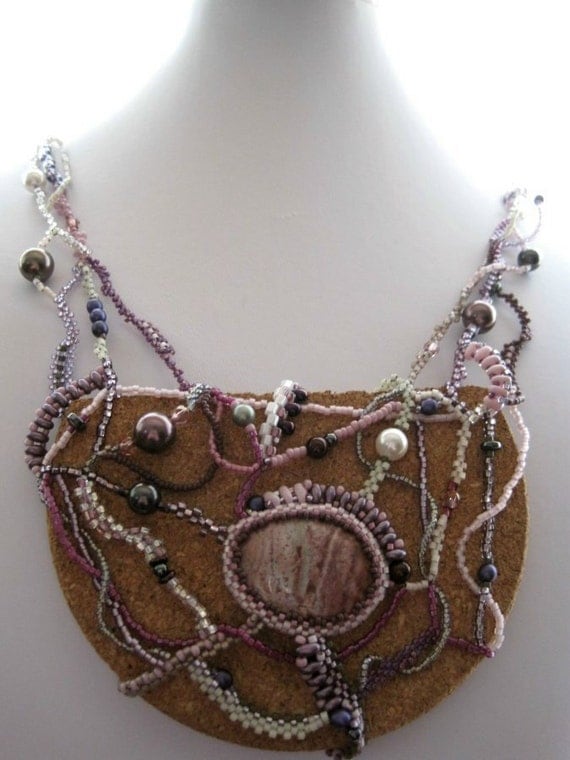 This was not my original design. I found that cutting the coaster with a smooth edge was difficult no matter what I cut it with and the shape I wanted was to intricate and the way I wanted to attach some beads just didn't work out. But it would be perfect for a future bead embroidery project!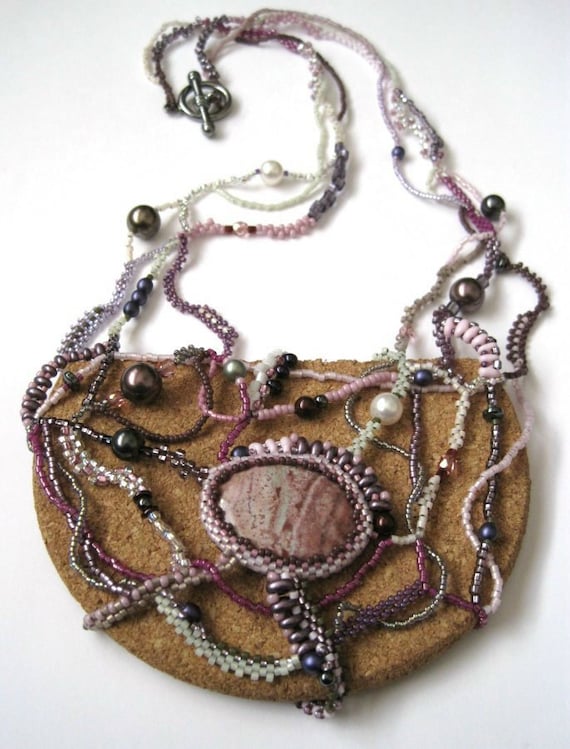 This is my very first attempt at freeform. I've always been attracted to this style since I am obsessed with asymmetry and hate "rules". Freeform just seems so rebellious & fun and has been on my beading bucket list for a while now. I will definitely do more freeform soon –but with some black in it! 